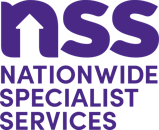 It's an exciting time at NSS. Join us on the journey.
We believe the safest way is the only way and are committed to a culture of safety and transparency.
We provide ongoing training in all relevant areas, including access platforms, rooftop safety, first aid and risk assessment.
We don't hire equipment, so you'll be fully equipped with everything you need to deliver a quality service.
We trust our people's judgement and empower them to make decisions.
We provide opportunities to support charities and your community, through volunteering as well as donating our services and expertise.
We conduct annual surveys and appraisals to encourage genuine development and progress.
The gold standard
NSS doesn't just talk about investing in our people. We've been awarded the prestigious Investors in People Gold Award certification, in recognition of our commitment to creating a better working life.
Clear and consistent communication, support through the right technology and genuine improvements based on employee feedback all contributed to the award.
And we're not stopping there. We're growing fast, with over 550 staff nationwide and plans to hit 1,000, so we will continue to invest in the people that have helped us set the standard.
Our monthly reward and recognition schemes acknowledge outstanding contributions, while management training opportunities are available for those who want to develop new skills.
"There is a clear plan for the future based around delivering financial performance, high levels of client satisfaction, the desire to adopt best practice and keeping your staff safe and secure."
Why choose NSS
NSS is a leading niche specialist service provider in maintenance, cleaning and testing, offering support for buildings of all shapes and sizes.
We pride ourselves on being fast, safe and reliable and our customers know that when our engineers arrive to tackle a problem, they are in safe hands.
All our specialists are full-time, directly employed and receive ongoing training to make sure they stay fully certified and ready to tackle any challenge they face on site. When you work with NSS, you join a team of passionate experts who are committed to supporting each other and setting new standards for our work.
Culture
The safest way

We thrive on a challenge, but never at the expense of safety. It's ingrained in our culture and at the heart of everything we do.

Continuous improvement

We're passionate about the high standards of our people, process and service. Yet we never rest on our laurels. We're always looking to improve, whether it's how efficiently and responsibly we work or the services we deliver.

Working together

By harnessing the collective talents across our divisions and working together as one team, we can accomplish just about anything. Success comes with active collaboration.

Dependable service

We're 100% focused on what our customers need, dedicated to meeting them quickly, reliably and exceeding expectation whenever possible.

Empowering people

As our business grows our people grow with it. Scaling up nationally doesn't need to mean scaling down the local and personal touch we offer our customers. By empowering people, we want to inspire them to make better and faster decisions adding value to the customer experience.
About Nationwide Specialist Services
Clean, well-maintained and fully functioning buildings are vital to keeping our customers moving. Businesses need to create positive, lasting impressions and we work with their reputations in mind. That's why we act fast, solving most problems on the first visit, and why we invest in training and support to keep our teams at the forefront of new techniques. Our mission is to grow to be able to provide meaningful employment to 1000 people.
Already working at Nationwide Specialist Services?
Let's recruit together and find your next colleague.